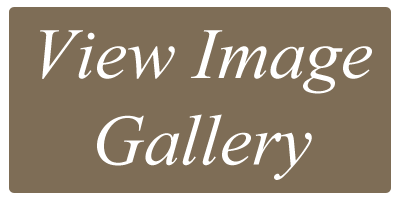 The choice for a Photo Memory Quilt by QUILTING MEMORIES is endless. Our quilts that we can create, some of which are shown below, are only a guide. Please email us if you require something other than shown below. We would love to hear from you.
We create your special photos into family treasure quilts that will last a lifetime and these can then be passed on from generation to generation – they will become treasured family heirlooms. Each Photo Memory Quilt by QUILTING MEMORIES is truly unique. We aim to work with you on an individual basis to ensure that your choice of fabric and layout of your design compliments your choice of photos.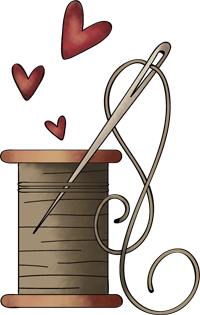 Photo Memory Quilts by QUILTING MEMORIES are made for remembrances and celebrations of lives of loved ones, loved events and any other memorable occasions, mostly connected with family, birthdays, weddings, births, deaths, anniversaries and don't forget your family pet – they can be included as well.
Remember…if you don't have the time? And, don't have the photos…then why not give a QUILTING MEMORIES Gift Certificate.
They make a sentimental last minute gift idea! Contact Us To Order Your Gift Certificate Today!
Another new item just released by QUILTING MEMORIES are our Personalised Cushions ~ made to order!!
A Great Gift Idea!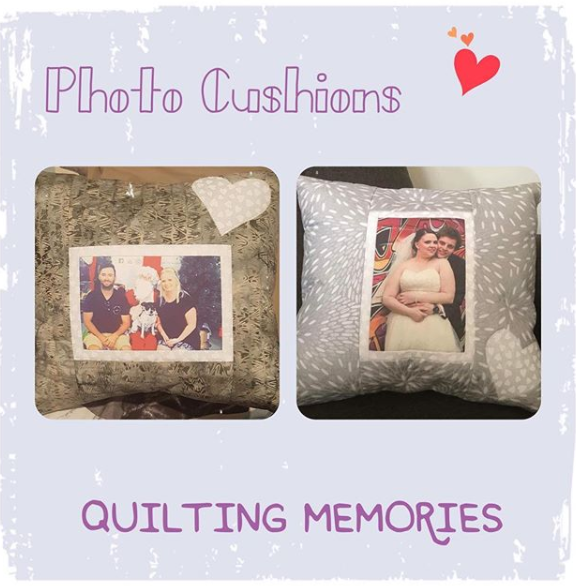 Your Personalised Cushion can have any name, and any colour and are made using 100% cotton fabrics, filled with fibre filling and can have any embellishment added for that final touch.
..WE LOVE TO SEW..
..WE LOVE TO COMMUNICATE..
..BE INSPIRED AND LET US CREATE..
This gallery contains only some of my work completed, however please check out my Facebook page and Instagram for the very latest pictures as I tend to post there first.